E2 Forum Milano:
Technologies for smart buildings
E2 Forum Milano is a convention and exhibition for the Italian vertical transportation industry, organized by Messe Frankfurt Italia and supported by ANIE AssoAscensori.

The event, organized by Messe Frankfurt Italia, is being promoted by ANIE AssoAscensori, an association of elevator/lift manufacturers and related companies. The event will offer the participating companies an opportunity not only to discuss the Italian government's economic stimulus decrees, which include a grant of 110% on home improvements and other incentives, but also to consider the issue of the safety and security of existing building installations.
Event in Italian language
Why E2 Forum Milano is exactly the right place for you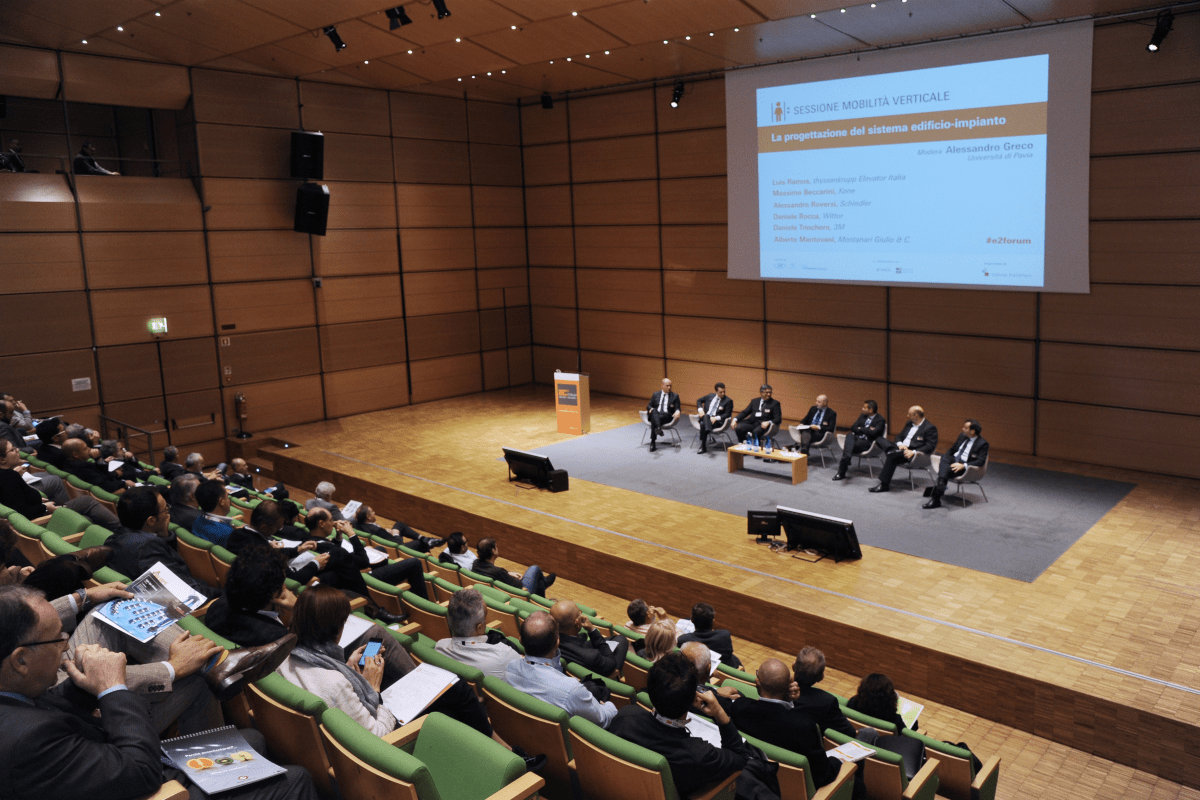 E2 Forum Milano comes from the needs of professionals of the elevator and escalator industry for a shared and dialogue based meeting point.
It is the right platform for training, business meetings and an opportunity that creates awareness around the need of safety, accessibility and sustainability of vertical mobility.
The main visitor target is architects, engineers, elevator and escalators manufacturers, components suppliers, Real Estate and maintenance professionals.
The key players of the industry will display their latest products and solutions in the exhibition area and present them during the conference dedicated to the digitalization of the building-plant system.